Accelerating New Majority entrepreneurs from high potential to high growth.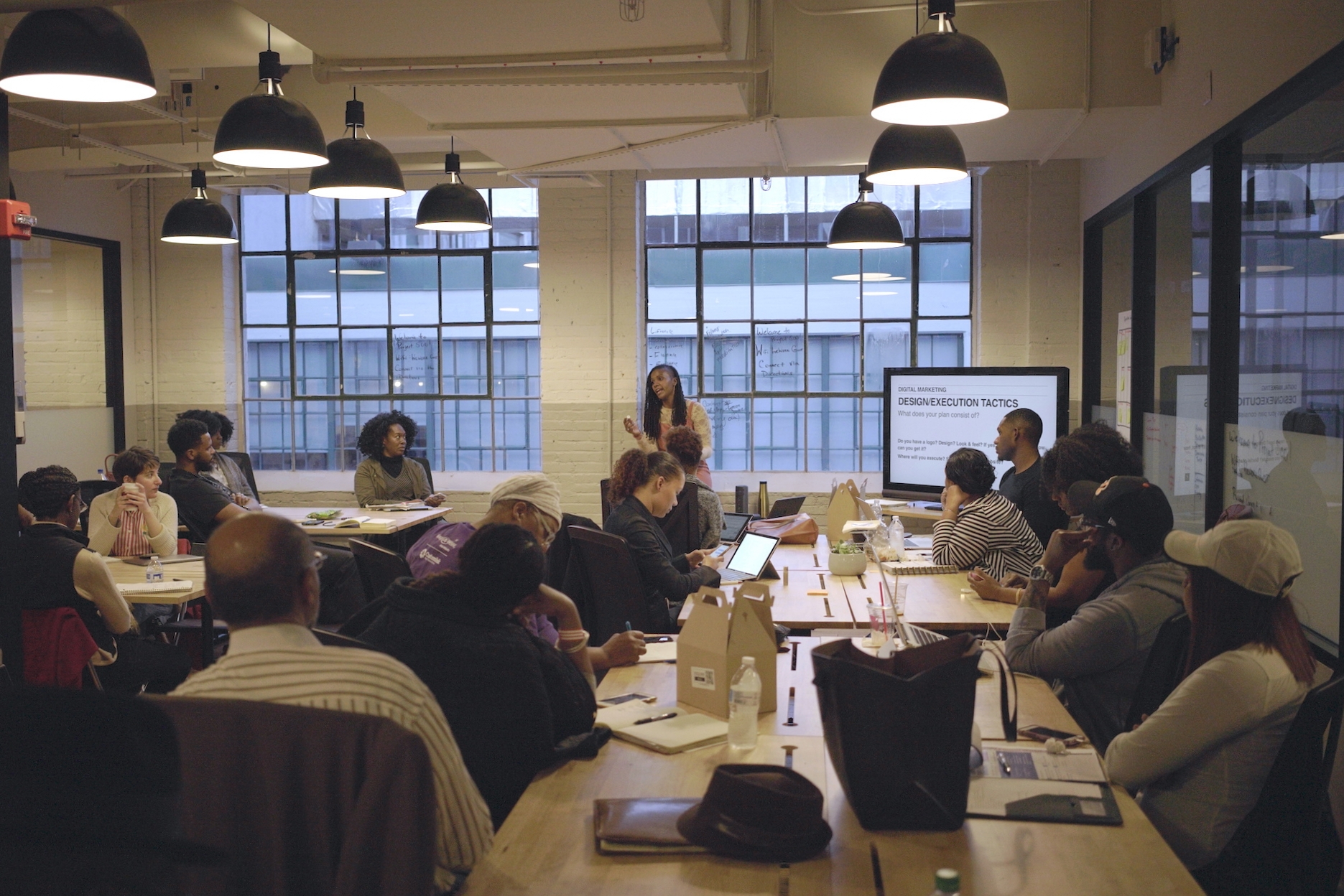 We want to help small businesses scale to high growth companies.
EMERGE PROGRAM
Emerge works with seed and early stage businesses to help prepare them – personally and professionally - for significant growth opportunities. The program is focused on helping entrepreneurs become better operators. We provide counsel on making informed decisions, effectively allocating human and financial capital and incorporating the right platforms and processes to reduce operating and customer acquisition costs.
PIPELINE PROGRAM
The Pipeline Program actively recruits and retains a pipeline of investment ready businesses who can scale through supply chain contracts, tech scouting and joint venture opportunities. The program is a cohort-driven, training program that will focus on product-market fit and addressing the various needs of both product and service suppliers. The participants will be supported through one on one office hours, advice from corporate mentors, and access to subsidized services from our in-house professional services support team comprised of legal, tax, accounting and marketing experts.
ACCELERATE PROGRAM
Accelerate supports businesses seeking high growth opportunities within 6-12 months of graduation and have at least two years of customer traction in the region. The program is an intense six weeks and provides rigorous business content, reflection and application of scale strategies in the areas of sales, finance, human resources and operations.
Investing in Minority Entrepreneurs: An Economic Imperative for the U.S.
"There is a cost to us when we do not invest in diversity."
- Melissa L. Bradley, Managing Partner
Inspiring talks
Dedicated to change.
Melissa L. Bradley gave inspiring firestarters (re: quick presentations on ecosystem topics meant to get attendees thinking and talking) about why we need to pull up more chairs to the entrepreneurial table.